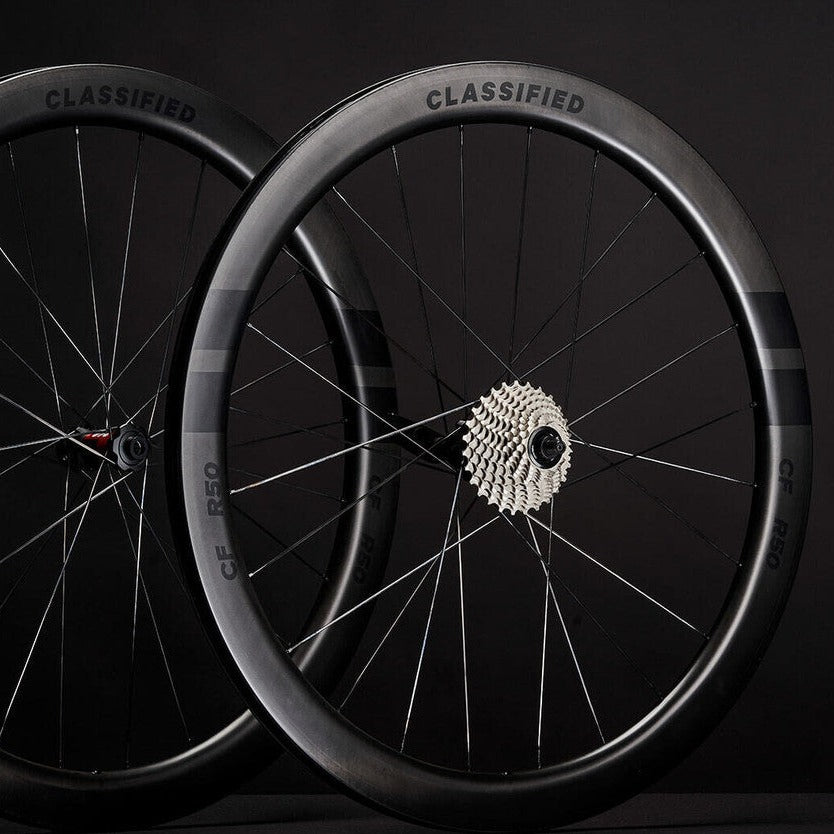 CLASSIFIED CF R50 Powershift Aero Road Wheelset -DEMO-
£2,089.00 GBP
Sale

• Save
With a rim depth of 50mm, the CF R50 is designed to be race ready: highly aerodynamic & stiff, while still being comfortable to ride.
Please note that in combination with this system you require a crank with a single chainring (as you don't need a front derailleur) and a derailleur with clutch suitable for the selected cassette size.

Classified have developed a universal thru-axle, in order to mount system on any existing frame with disc brakes. No modifications to your frame are required!
Wheelset includes cassette and all other Classified axle and shifter accessories!
Free shipping on most orders over $200.
30 day returns/exchanges.
For more details click here.