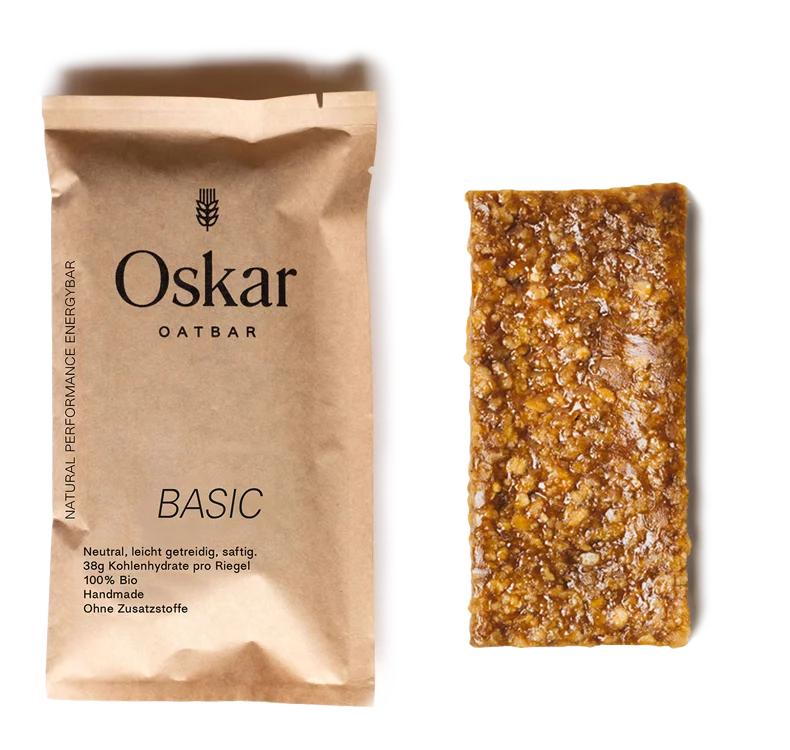 Description 
Plenty carbohydrates, only basic ingredients, neutral taste, easy to eat. 100% organic, 100% vegan. Designed for those who train many hours a week. Easy intake of many carbohydrates, from natural form. An energy bar made from a mix of cereals, only basic ingredients. Easy, quick consumption due to gel-like consistency. 
Taste and Ingredients 

Pithy, juicy, slightly salty, bit sweet
Ingredients (organic): oat-/millet flakes mix (25%) wheat flour, sugar beet syrup, agave syrup, sunflower oil, rice syrup, sea salt, cinnamon
Free shipping on most orders over $200.
30 day returns/exchanges.
For more details click here.