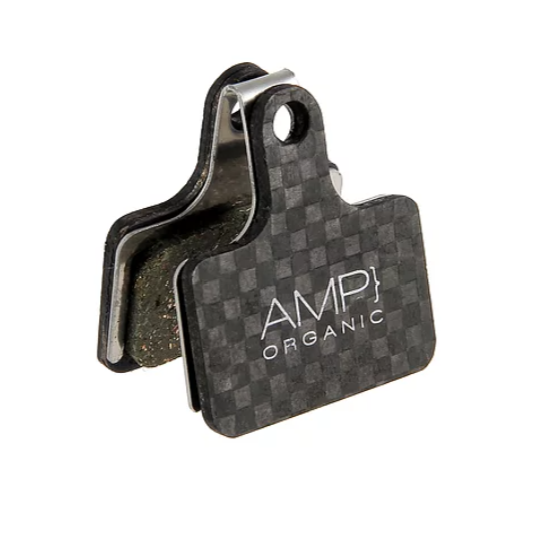 AMP Shimano DA/Ultegra Organic Pads
All Mountain Project pads embody performance and lightness.

With a steel and carbon beam, the French are able to defy the standards and offer one of the lightest brake pads on the market. Thanks to the low heat transfer of carbon, its rigidity and lightness, they behave wonderfully in cover of vibration and noise. The heat generated during braking is dissipated before it reaches your brake piston.
Free shipping on most orders over $200.
30 day returns/exchanges.
For more details click here.