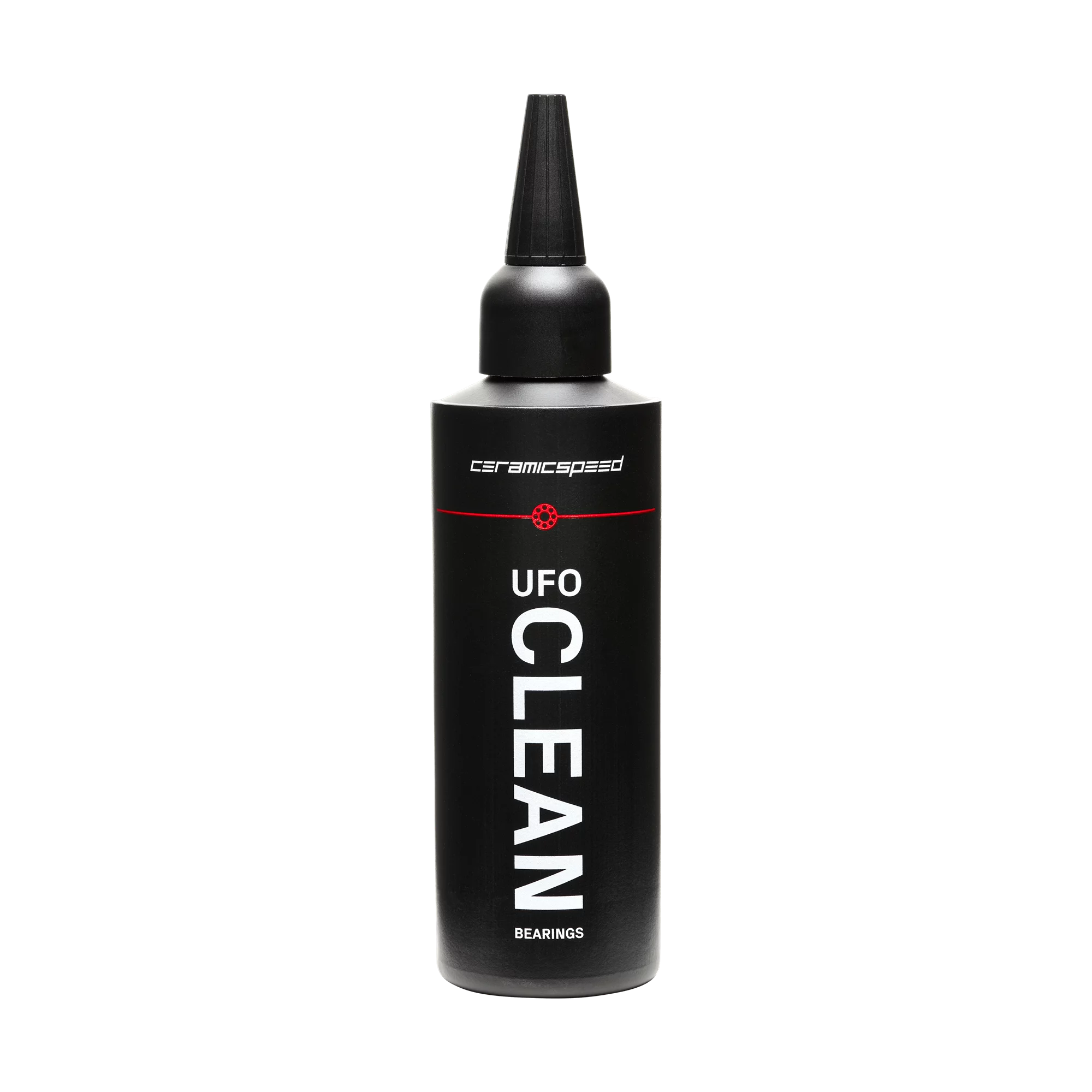 CERAMICSPEED UFO Clean Bearings
The CeramicSpeed UFO Clean Bearings thoroughly removes grease and grime from within cartridge bearings. The unique properties efficiently breakdown grease and allow for simple cleansing of bottom brackets, wheel, headset, and pulley wheel bearings.

This is a non-toxic and biodegradable formula - environmentally friendly and safe.

Please note the new updated bottle comes with a precision nozzle instead of a pipette for easier storage and shipping.
Free shipping on most orders over $200.
30 day returns/exchanges.
For more details click here.