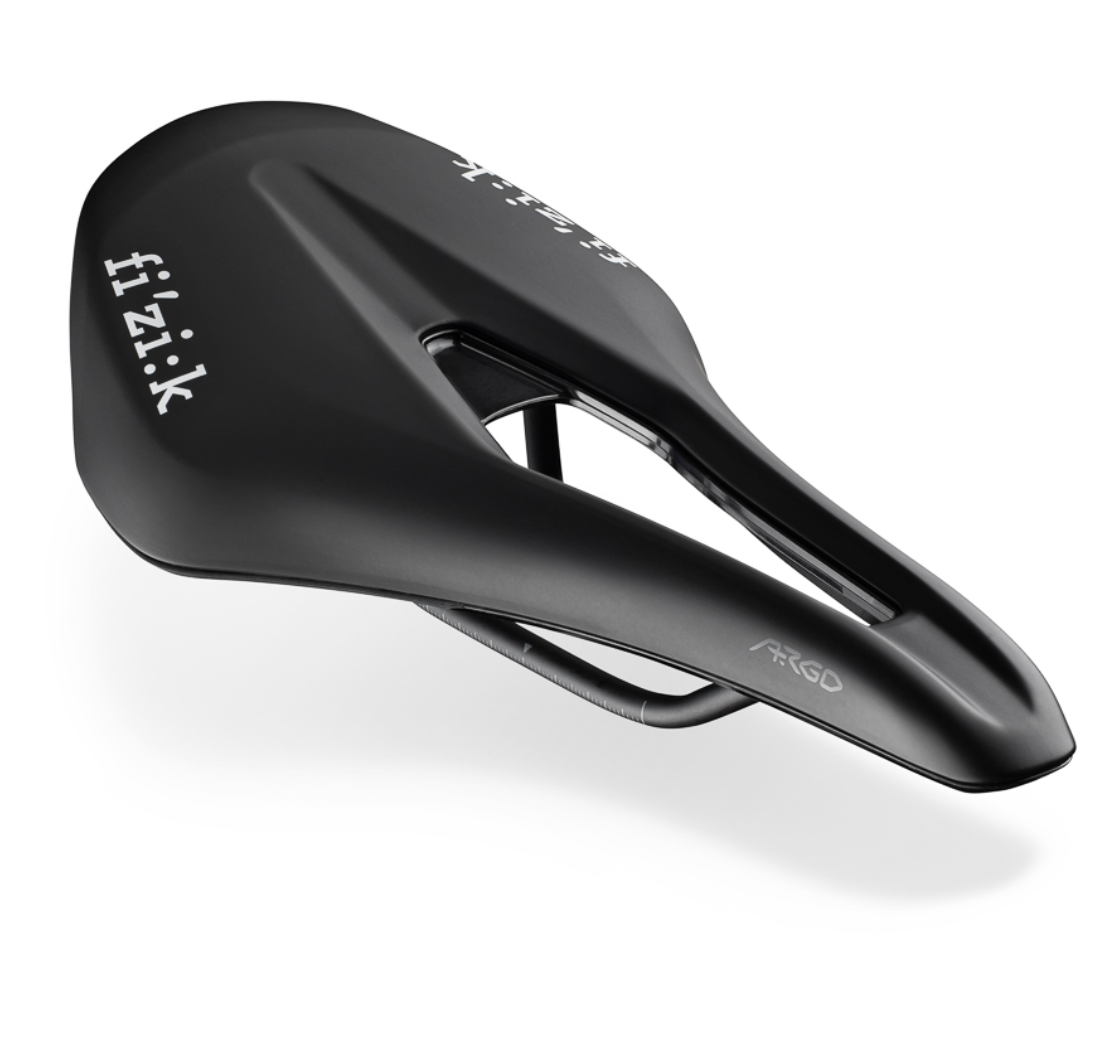 Fizik Vento Argo R5 Saddle S-Alloy
VENTO ARGO R5 is a performance racing saddle with a short-nose design that improves stability and allows for a more aggressive, aero riding position.
Argo is a product of the Fizik Concepts program, a cross-disciplinary collaboration of leading industry experts and academics carrying out research and analysis on technology, design, physiology and bike-fitting in search of ways to improve cycling performance.
Free shipping on most orders over $200.
30 day returns/exchanges.
For more details click here.