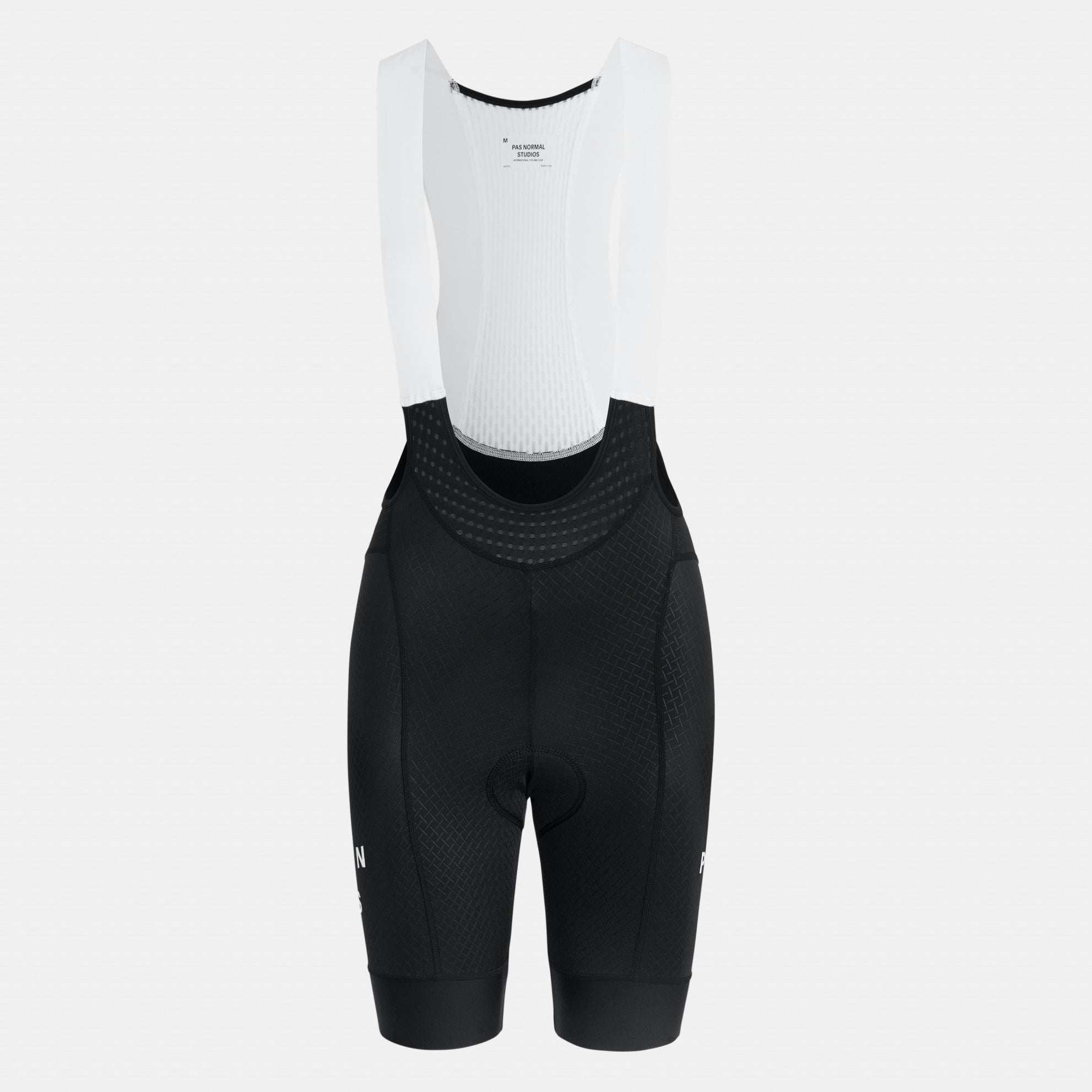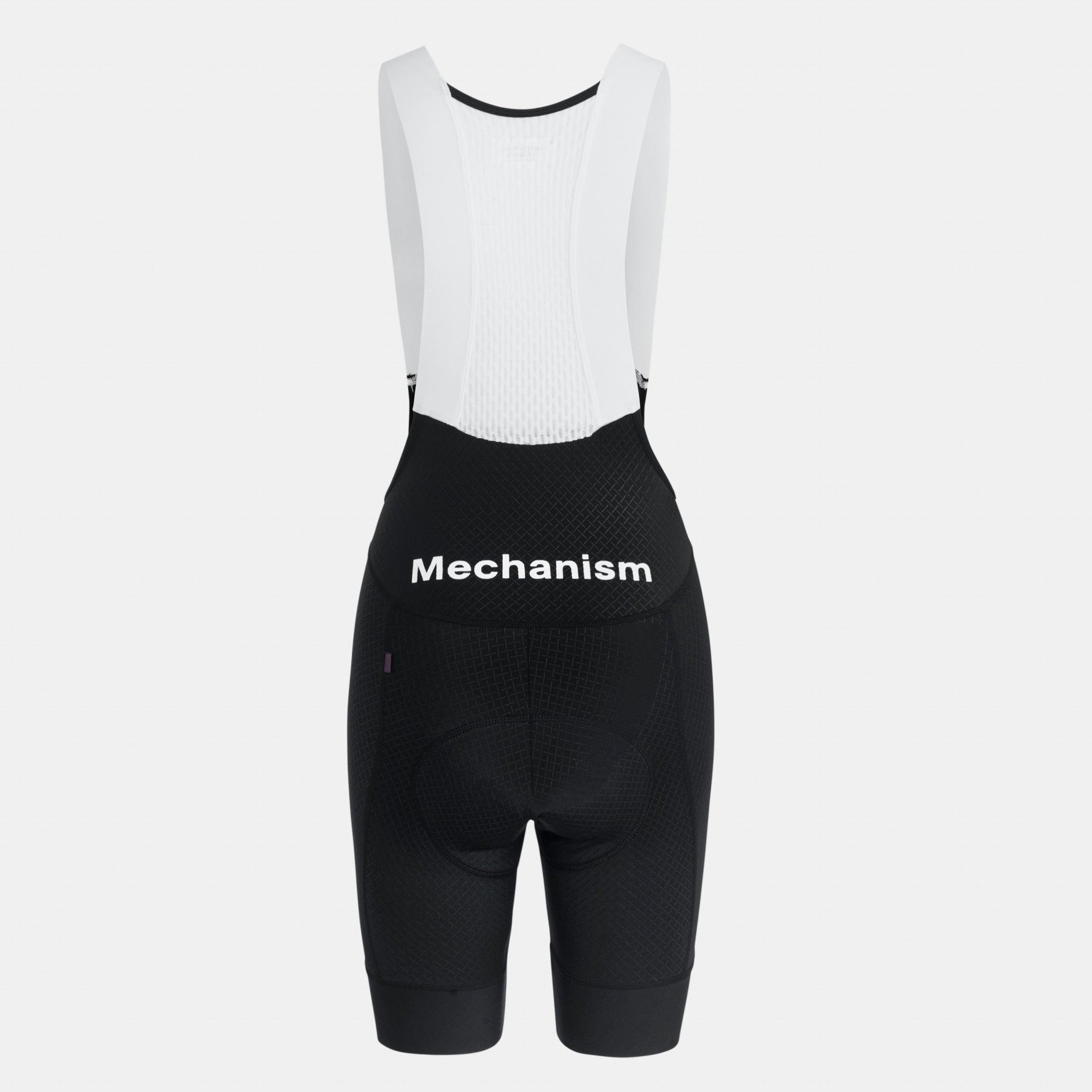 PAS NORMAL STUDIOS Women's Mechanism Bibs
Designed for the countless hours spent in the saddle, the Mechanism Bibs will take you from the early, misty mornings of spring to the dwindling, sunbathed evenings of autumn. Constructed from compressive textiles with high elasticity, the bibs have been aesthetically and technically designed to integrate seamlessly with the extensive range of Mechanism Jerseys, creating a completely new take on visual design and technical performance.
The implementation of fully dyed fabrics, as well as our proprietary design and detailed textile definitions across all panels, have been combined with flexibly straps, distinctly flat elastic grippers, and a four-layer ultralight foam chamois pad to create our most technically advanced bib shorts yet. The low-profile straps are exceptionally resilient to elastic degradation, allowing them to hold their shape after countless usage and washing cycles. All elastic grippers feature our silicone gripping pattern to keep the bibs in an optimal position to improve your aerodynamic silhouette.


Free shipping on most orders over $200.
30 day returns/exchanges.
For more details click here.