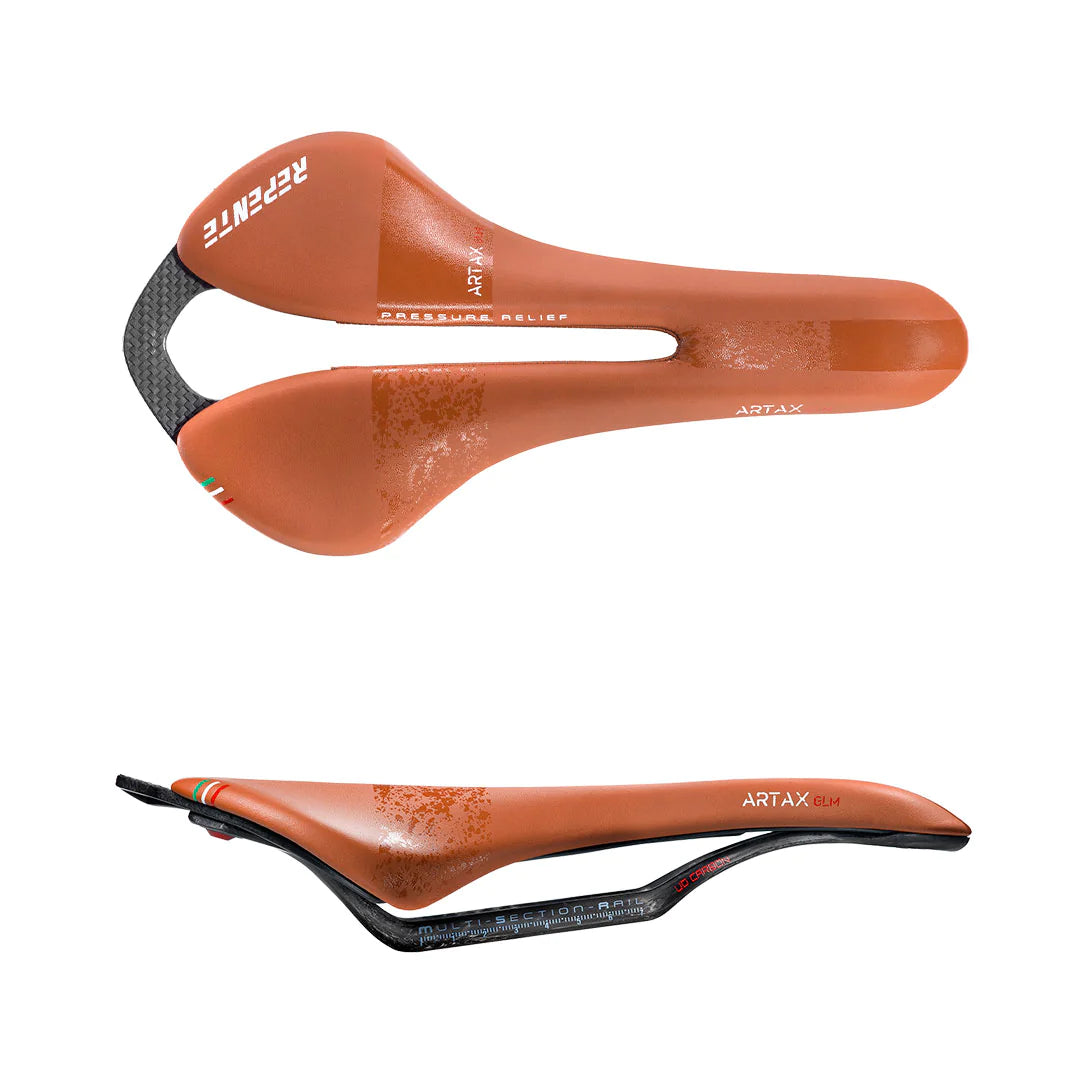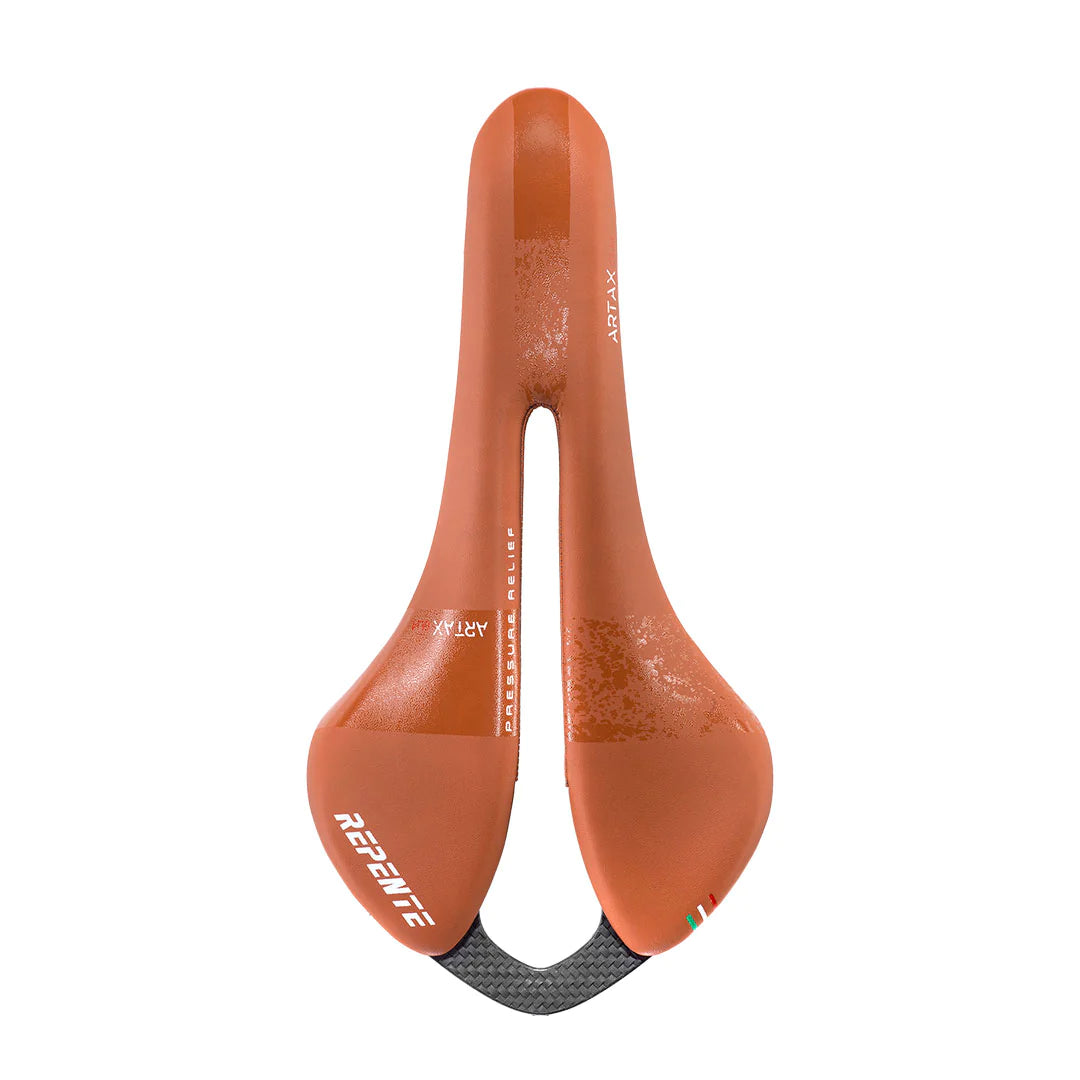 Description
Artax GLM is the 142-mm wide version of Artax GL, the lightweight and versatile saddle that Repente has dedicated to the gravel enthusiasts and to the off-road in general.
The proprietary RLS system allows the saddle cover to be easily replaced without having to change the base. By the way, the coupled double bases have turned out to offer a better absorption of the vertical vibrations transmitted by the ground.

The differential section rail is made of UD carbon fibre. The shell is built us-ing LCF (Long Carbon Fibers) technology, which makes the saddle just rigid enough and non-deformable over time.

The padding is made of Eva, a very light material, made thicker in the most delicate support points to maximize comfort even on bumpy terrain, for those who prefer a more upright sitting position and those who often use the lower part of the handlebars.

Coating: non-slip cover material, which is just as effective when wet.
Features and Details
COATING Water-based microfiber
PADDING Super lightweight EVA
PADDING SUPPORT PA12 Carbon Reinforced
SUPPORT STRUCTURE PA12 Long Carbon Fiber (LCF)
RAIL UD Carbon Fiber T700 Ø 7x9 mm
DIMENSIONS 275 mm x 142 mm
WEIGHT (± 5%) 160 g (5.64 oz)
GRAPHICS Black Mud - Red Mud
Free shipping on most orders over $200.
30 day returns/exchanges.
For more details click here.