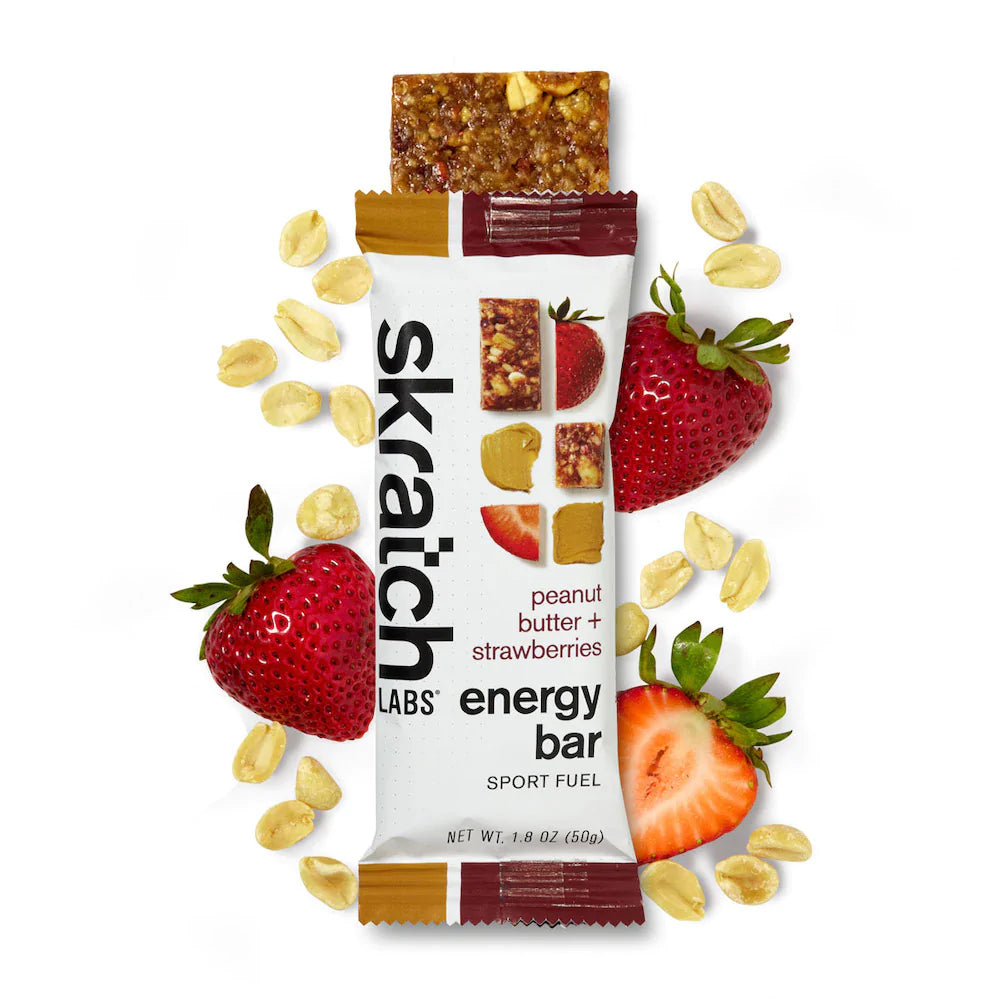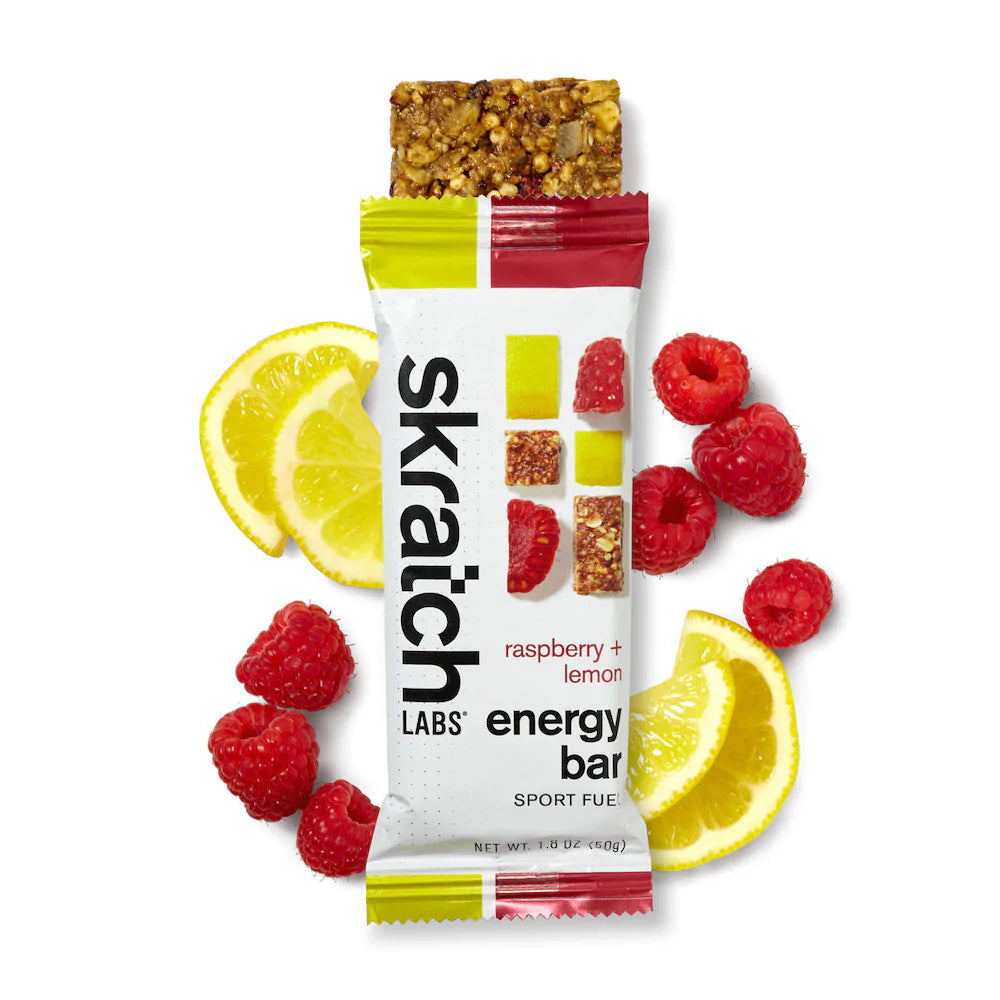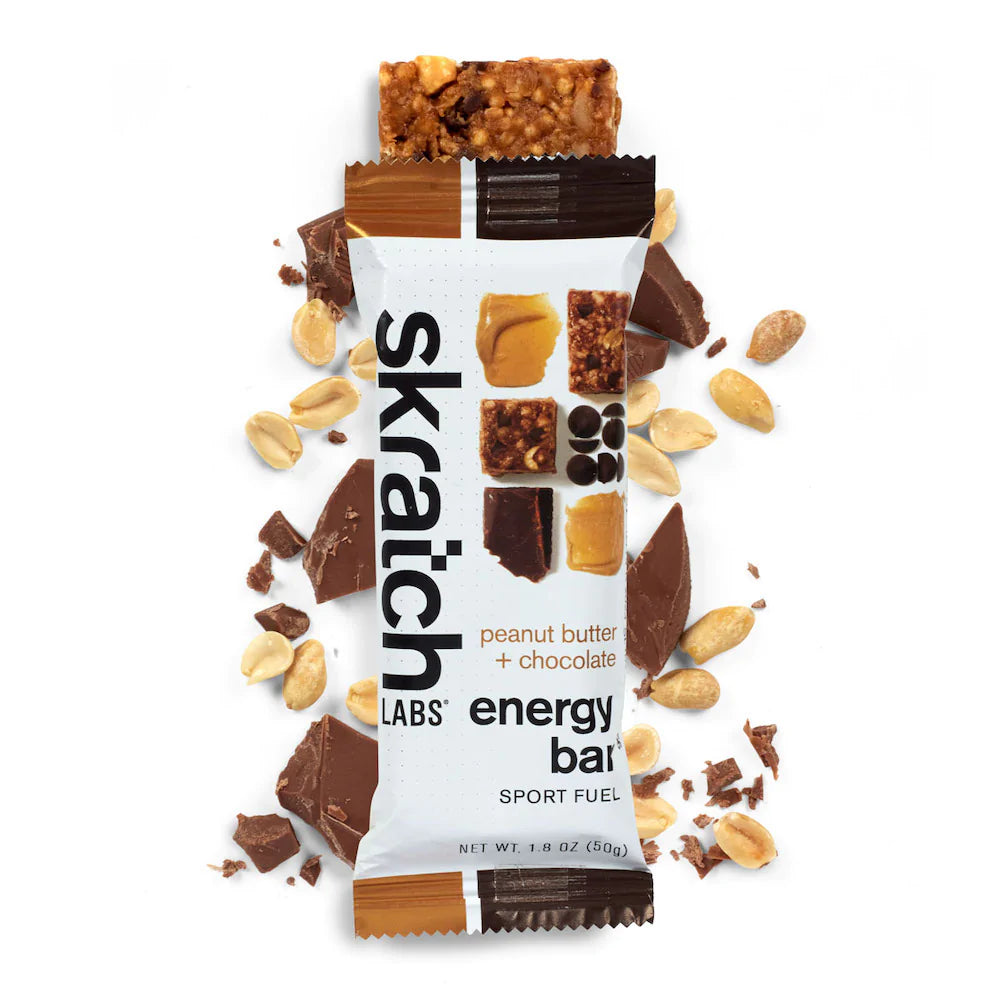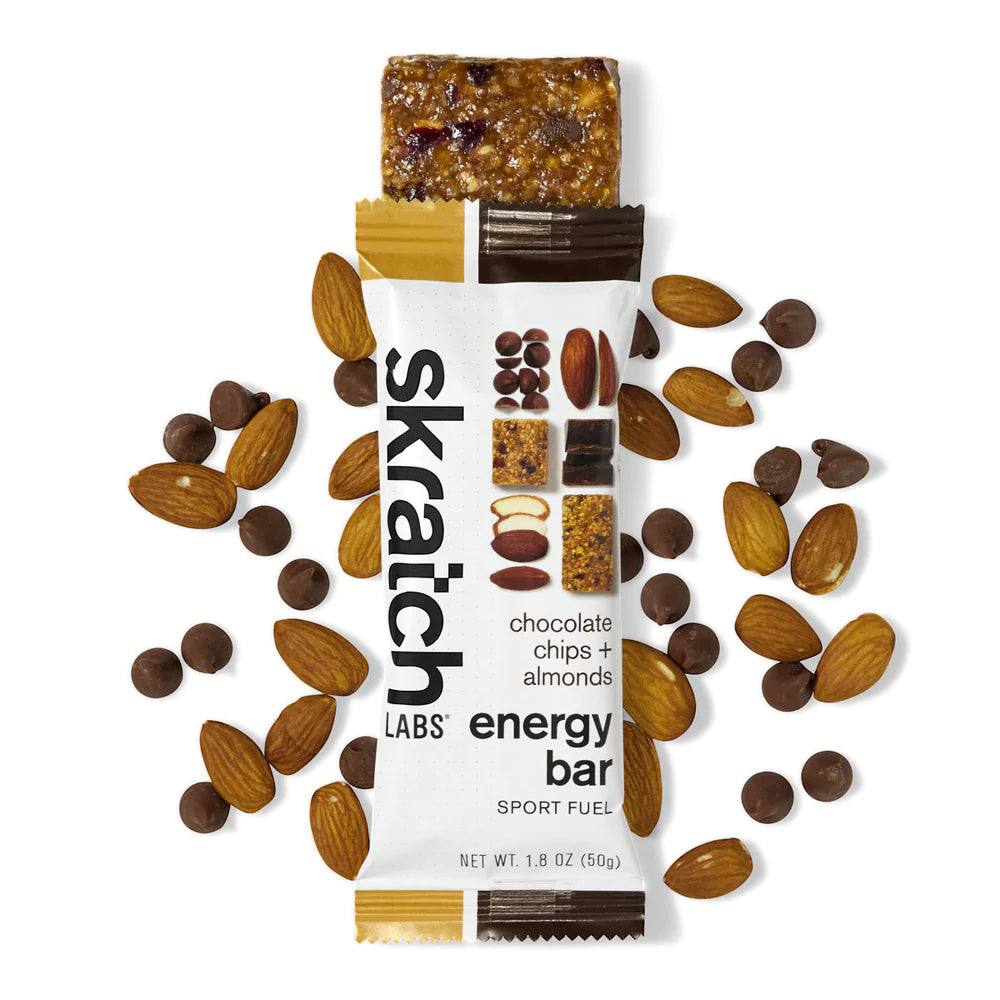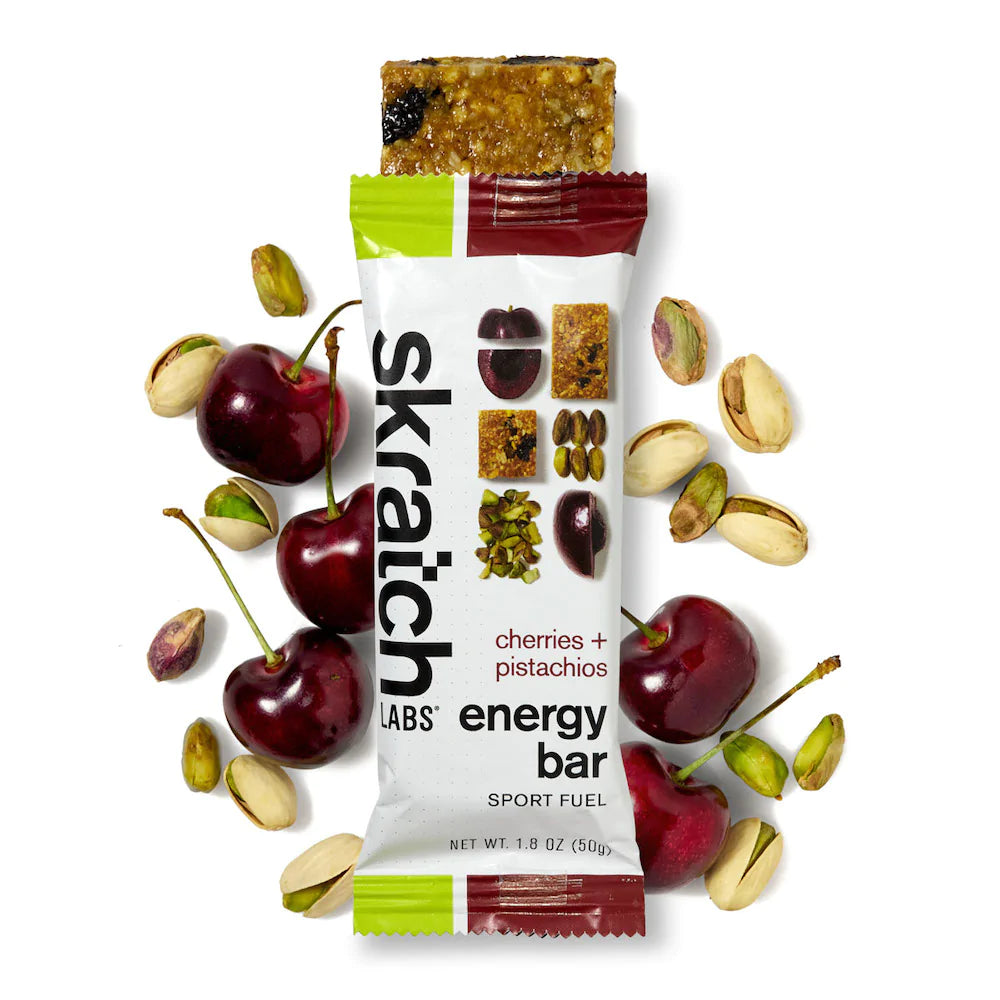 Description
For years, while working on the Pro Tour, Dr. Allen Lim heard pro athletes complain that the mainstream energy bars they were eating were too dry, too hard to chew, sat in their bellies like bricks, and just didn't taste good. Allen listened to their feedback and challenged himself & Skratch to not just make a better energy bar but to make an energy bar that would help athletes perform better. The outcome? Our Energy Bar Sport Fuel.

We kept our Energy Bar as simple as possible, using the fewest number of whole food ingredients without sacrificing taste. Made with half as much sugar as the leading energy bar*, our energy bars have a mixed macronutrient profile of protein, fats, and carbs for steady digestion and absorption with 4-5g of protein from nuts & nut butters.

The main ingredients in Skratch Energy Bars were selected for easy digestion and are plant-based with a nut and seed butter blend, quinoa, sorghum flakes, brown rice crisps, oats, and coconut nectar.
Features and Details
To use:

 Eat when hungry. Don't eat when not. Repeat if necessary.

Fuel during training or enjoy as a snack in between workouts.
Free shipping on most orders over $200.
30 day returns/exchanges.
For more details click here.