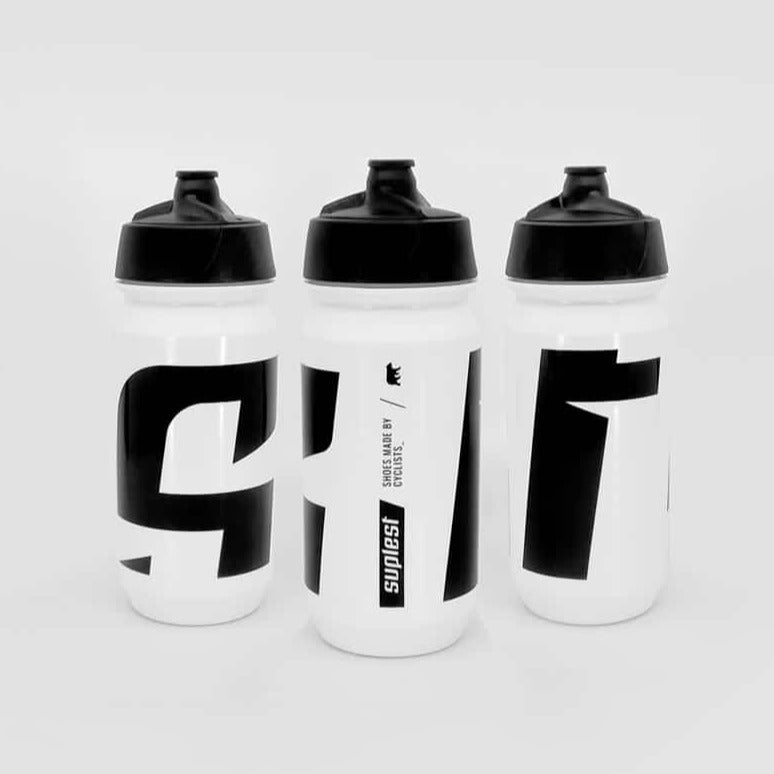 It's important to stay hydrated on any ride. The white suplest bidon is a functional and appealing with the big logo design on it.
The bidon features a lockable valve that can be opened with an easy twist. The material is a soft BPA-free recyclable plastic which can contain up to 500ml of water.
Free shipping on most orders over $200.
30 day returns/exchanges.
For more details click here.