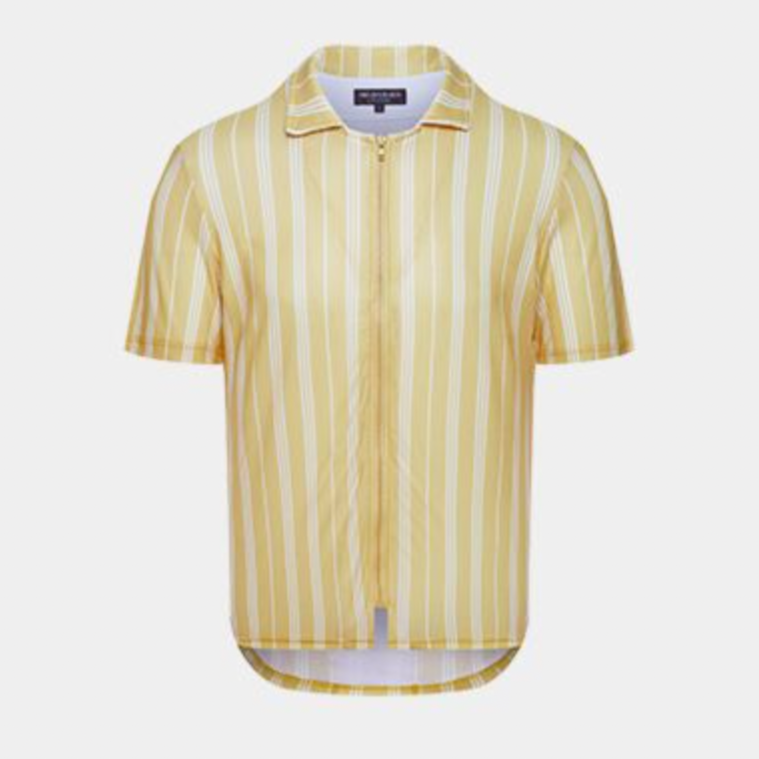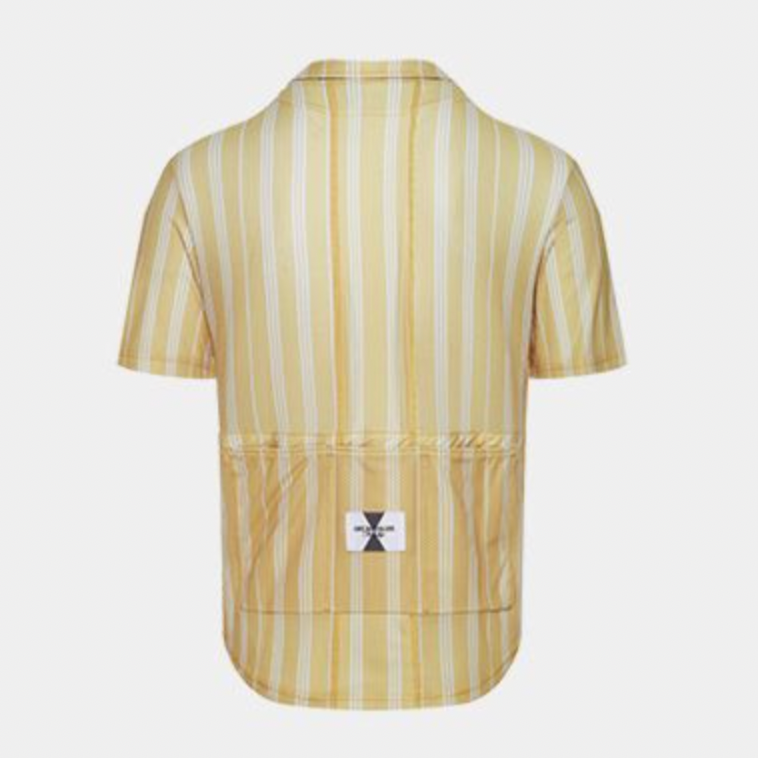 CAFE DU CYCLISTE Men's Claudine Superlight Jersey
Very lightweight unisex jersey created for the hottest days off-road, made from 100% recycled yarns.
Inspired by vintage Riviera style, Claudine is an ultra-light and highly breathable short sleeve jersey built for cycling on all-terrain. The fabric use two recycled yarns, and has an open-mesh structure for maximum ligtness and breathability. With the look and feel of more relaxed summer tailoring, but with the functionality of a performance jersey, Claudine has all the credentials for red hot rides into the sunset.

Featuring vertical pinstripes, Claudine's fabric is ultra-wicking and features mesh panel on the spine for increased airflow where it matters. The jersey (or is it a shirt?) has a full Vislon zip and a rear panel with three cargo pockets for ample storage. The pockets use reinforcement tape for strength and stability whilst riding. With a classic fit, the open collar complements the style and breathability of this unique product. High in the hills or cruising the coastal path, this is a multi-directional summer jersey for journeys beyond the tarmac.
Free shipping on most orders over $200.
30 day returns/exchanges.
For more details click here.