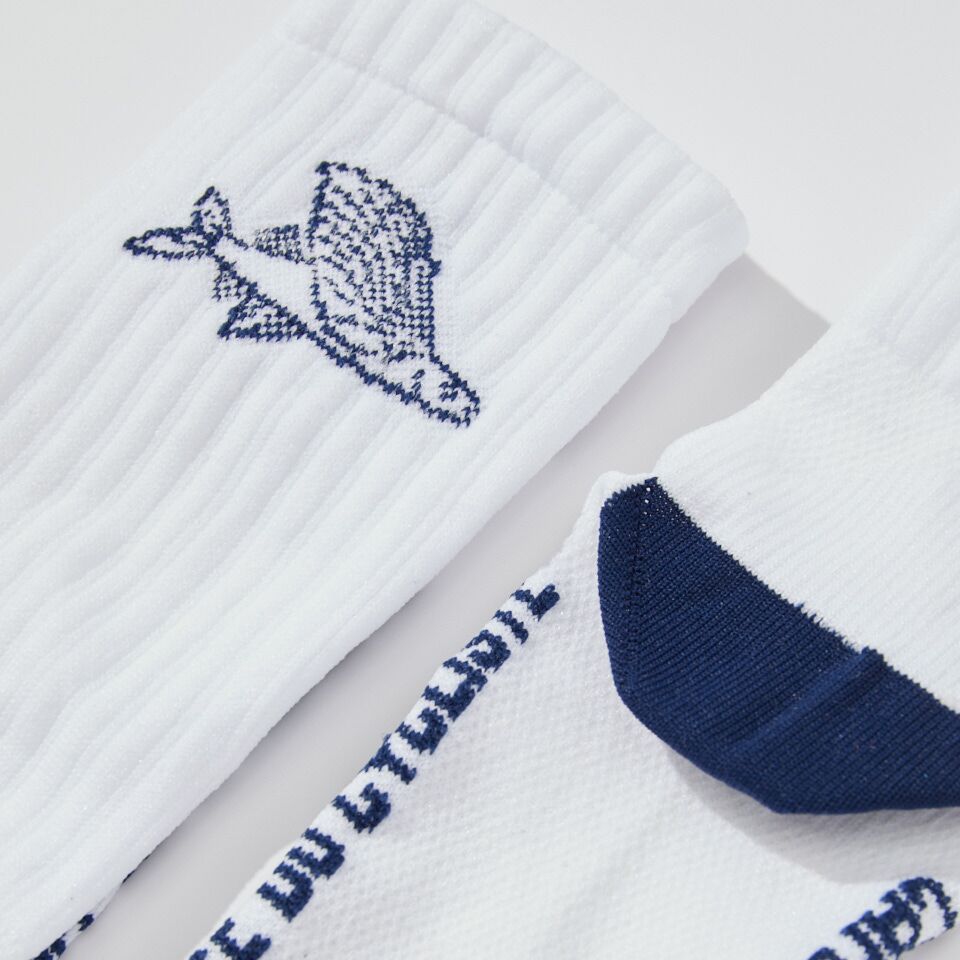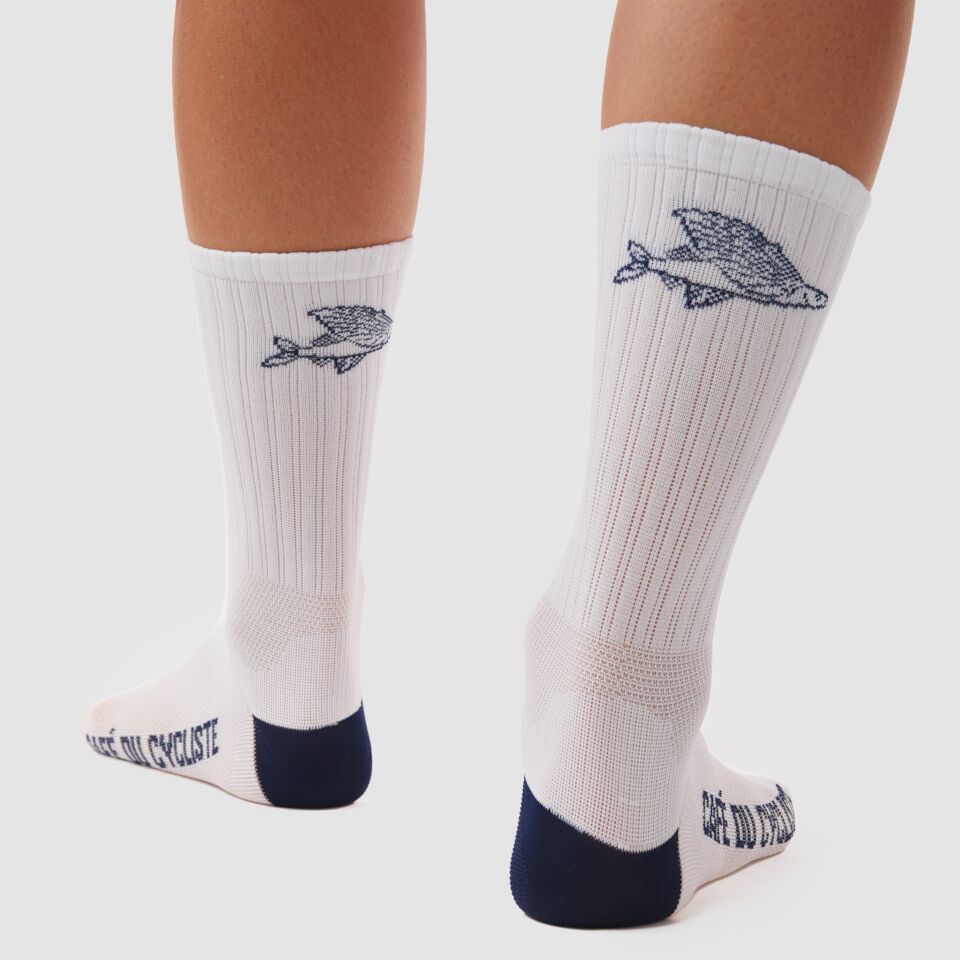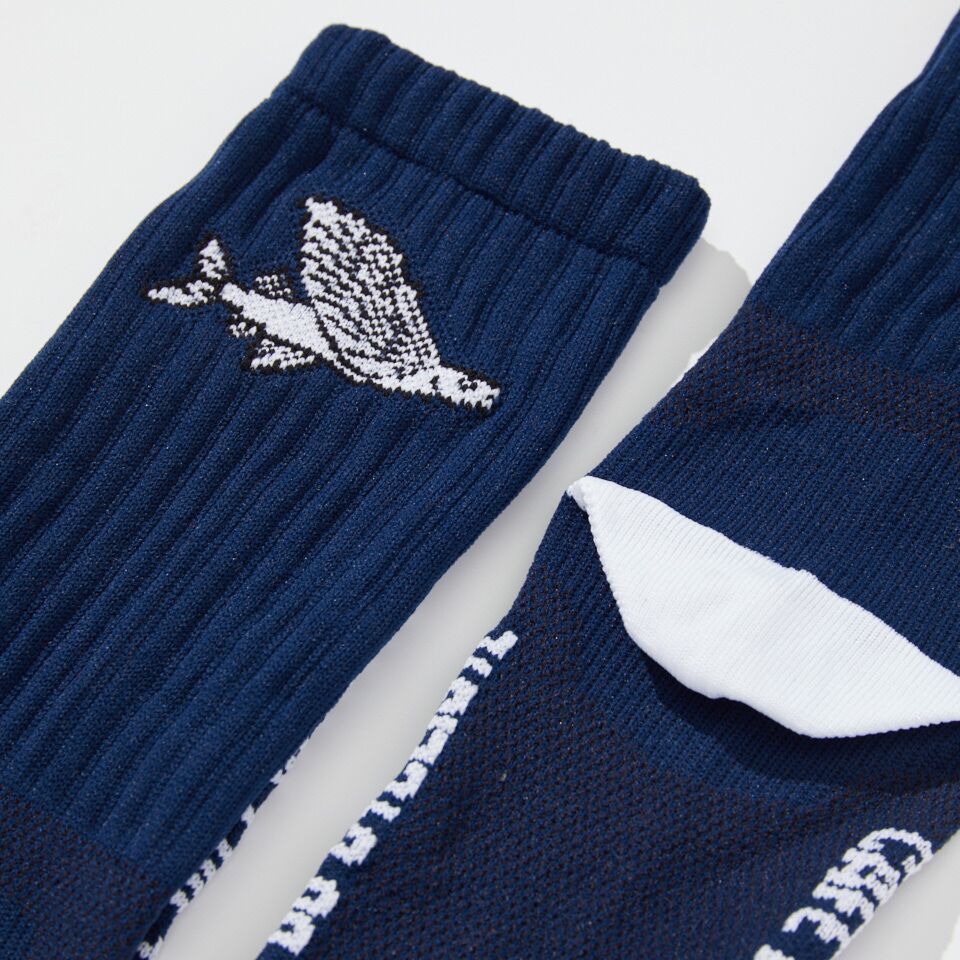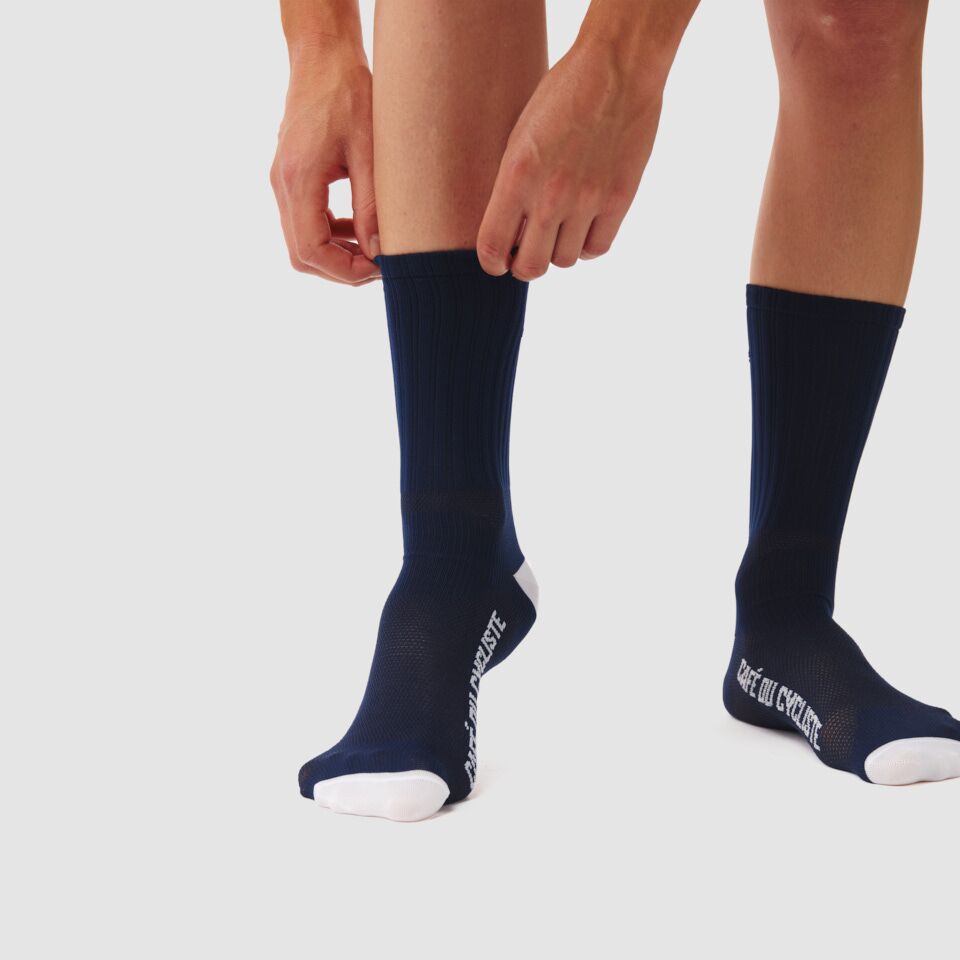 CAFE DU CYCLISTE Flying Fish Socks
A modern design with a heavy hint of Cote d'Azur gravel style. Cycling socks which are soft and lightweight to ensure maximum comfort while also providing exceptional performance on hot or cooler days.
These socks with a flying fish motif use a specifically selected technical fabric chosen due to its durability and breathability. They are high wicking and fast drying while anti-blister yarn is included for added protection while riding.
These high cuff flying fish socks are made in Italy.
Free shipping on most orders over $200.
30 day returns/exchanges.
For more details click here.