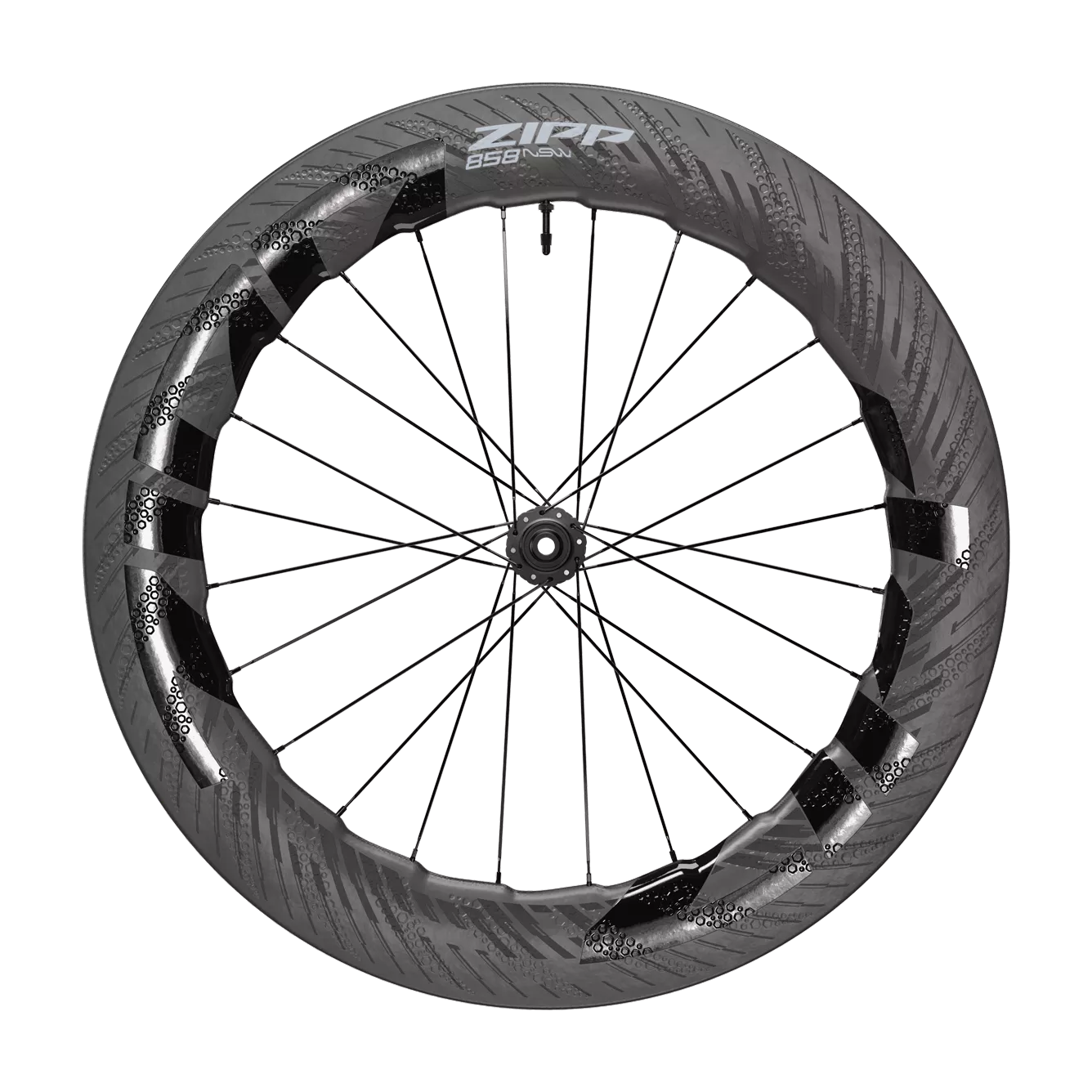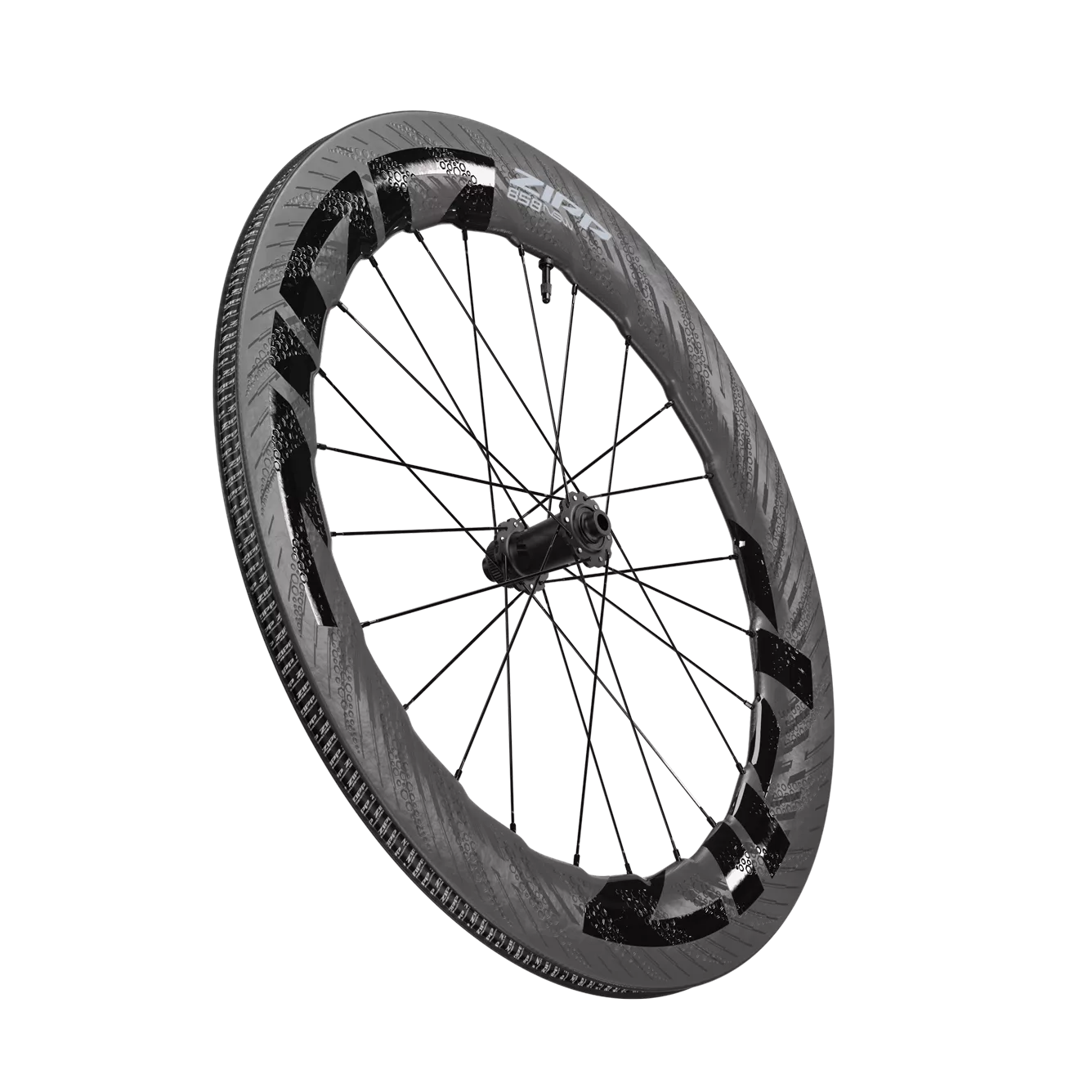 ZIPP 858 NSW Tubeless Disc-Brake Wheelset
£3,816.00 GBP
Sale

• Save
Description 
Zipp's ultimate aero weapon is fast in the wind (thanks to its undulating rim shape) and on the ground (thanks to tubeless). You get the many aero advantages of the 858 NSW Tubeless Disc-brake wheelset with the added benefit of increased cornering grip and compliance with reduced rolling resistance of tubeless. The wheelset's 18mm internal width is optimized for running wider tires at reduced air pressure. The 858 NSW's undulating rim shape, our proprietary Sawtooth™ profile, takes design cues from nature for our highest performing wheel when it comes to aero efficiency and crosswind stability. These structures inspired Zipp advanced development engineers to, for the first time, systematically apply biomimicry to solve the complex challenge of designing a wheel, with the undulating Hyperfoil™ nodes, that reduces both aerodynamic drag and side force. When it comes time to scrub off speed or stop, disc brakes will give you the confidence and stopping power you need. Simply put, the 858 NSW Tubeless Disc brake is ideal for those focused on triathlon, time trials, or aggressive road riding. The 858 NSW's Cognition DB V2 Hubset is re-engineered with Axial Clutch V2™ for quicker engagement and lower friction Every time a conventional hubset starts to coast, friction within the freehub ratchet mechanism works like a drum brake to slow the rider down. The drag between the hub shell and driver body during coasting is considered as efficiency loss, especially for road wheels. The solution? The rear Cognition DB V2™ hub with AxialClutch V2™ technology reduces drag by disengaging the ratchet mechanism when coasting. The AxialClutch V2's™ wave spring acts to re-engage the ratchet mechanism quickly and consistently once the rider starts pedaling. The hubset also is lightweight and durable.
Features and Details
A cosmetic identity that screams speed, Zipp graphics applied using Zipp's ImPress™ direct-print technology
Cognition DB V2 hubset rolls efficiently whether you are pedaling or coasting. Its Axial ClutchV2™ technology reduces drag and lowers friction
18mm internal width and tubeless compatibility for optimization of wider tires with lower tire pressure
Sawtooth™ rim with Hyperfoil™ nodes and HexFin™ ABLC dimple pattern for top aero and crosswind-stability performance with an undulating 77/82mm rim depth
Center locking rotor interface. Lockring is included
XDR™ or SRAM/Shimano driver bodiesShips with 12mm front and rear end caps
Campagnolo driver body sold separately
Lifetime Warranty
Free shipping on most orders over $200.
30 day returns/exchanges.
For more details click here.