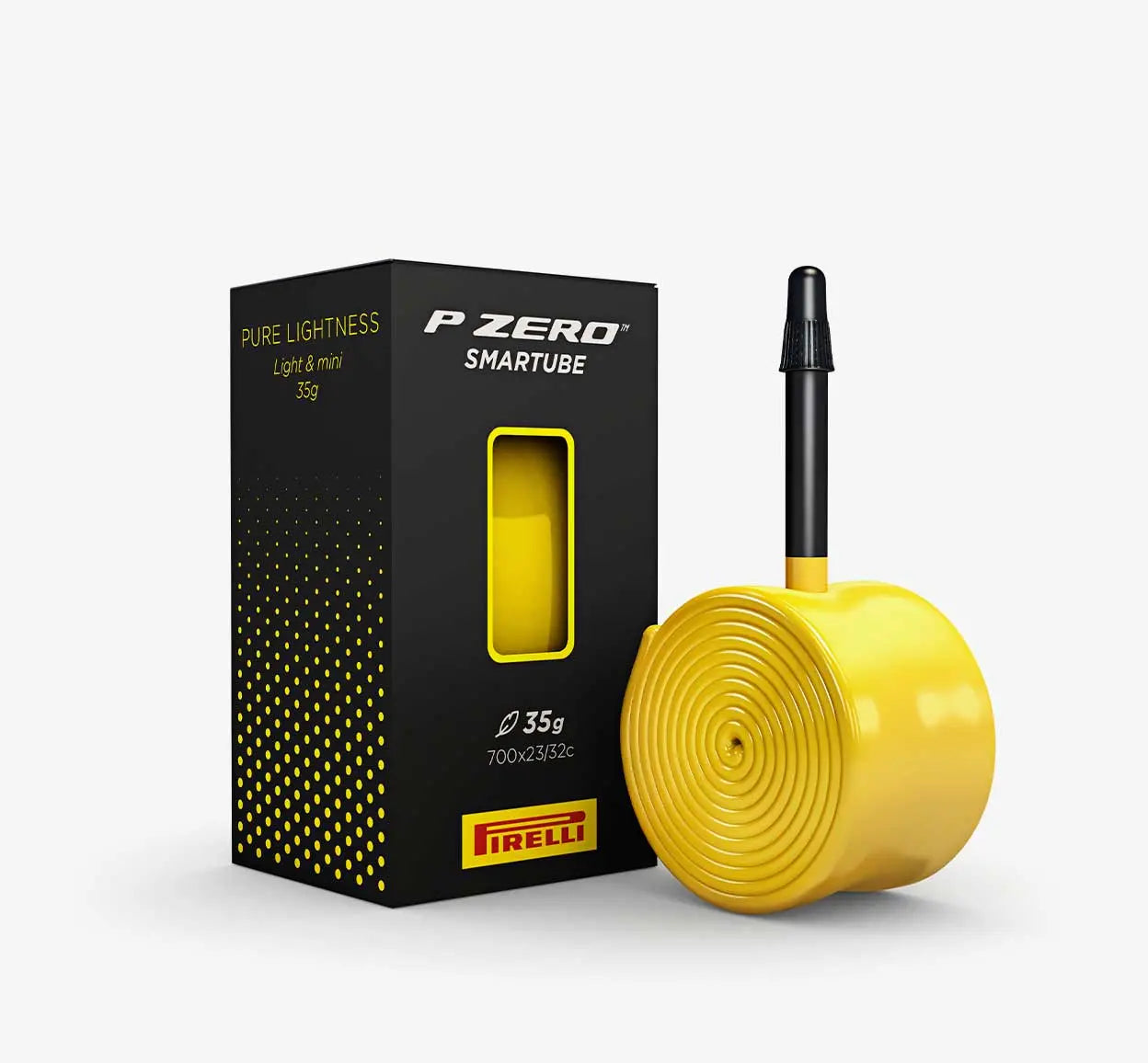 PIRELLI P ZERO SmarTUBE Tube
P ZERO SmarTUBE is the most advanced inner tube in the Pirelli range. It was designed to match the need for lightness and handling of professional World Tour riders and its first application was inside the P ZERO™ Race Tub SL. Now also available for every cyclist. The standard butyl inner tube has been replaced with TPU (Thermoplastic Polyurethane), an advanced plastic material characterized by elasticity and mechanical strength. The result is an inner tube that can be up to 70% lighter, up to 50% more compact and as resistant against punctures as an equivalent tube made of butyl. P ZERO™ SmarTUBE is the ultimate evolution for the cyclists that are still using the standard clincher setup and want to improve the performance of their bikes as well as those who are looking for a light and compact spare tube for tubeless-ready tyres. The weight of the P ZERO™ SmarTUBE is a wonderful benefit, difficult to even imagine until a few years ago. Compared to a an equivalent butyl inner tube, the P ZERO™ SmarTUBE can save up to 70% of weight. The replacement of butyl with TPU (Thermoplastic Polyurethane) gives the P ZERO™ SmarTUBE its unique features, a technical innovation that redefines the concept of inner tubes, both for everyday use and as a spare tube.
Free shipping on most orders over $200.
30 day returns/exchanges.
For more details click here.