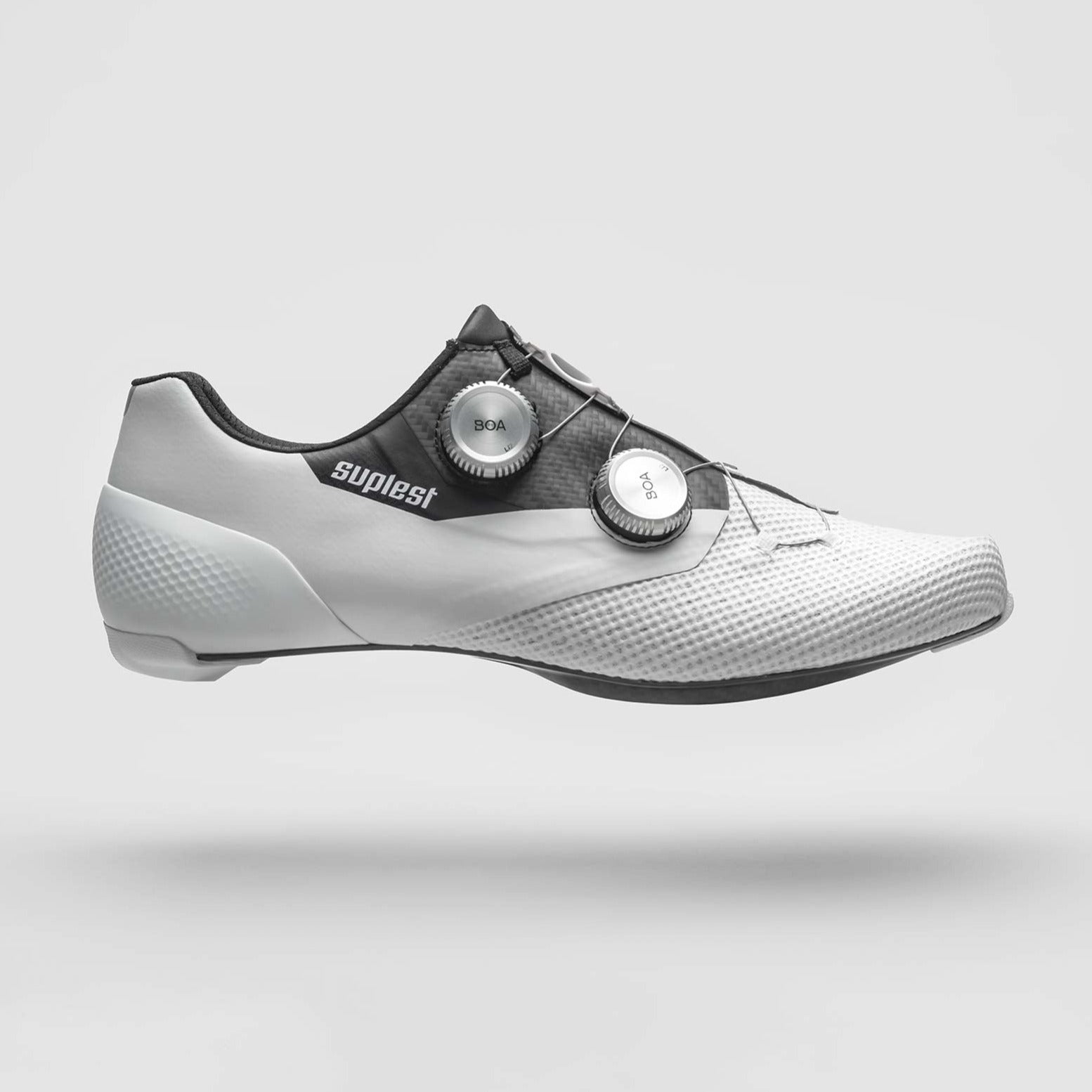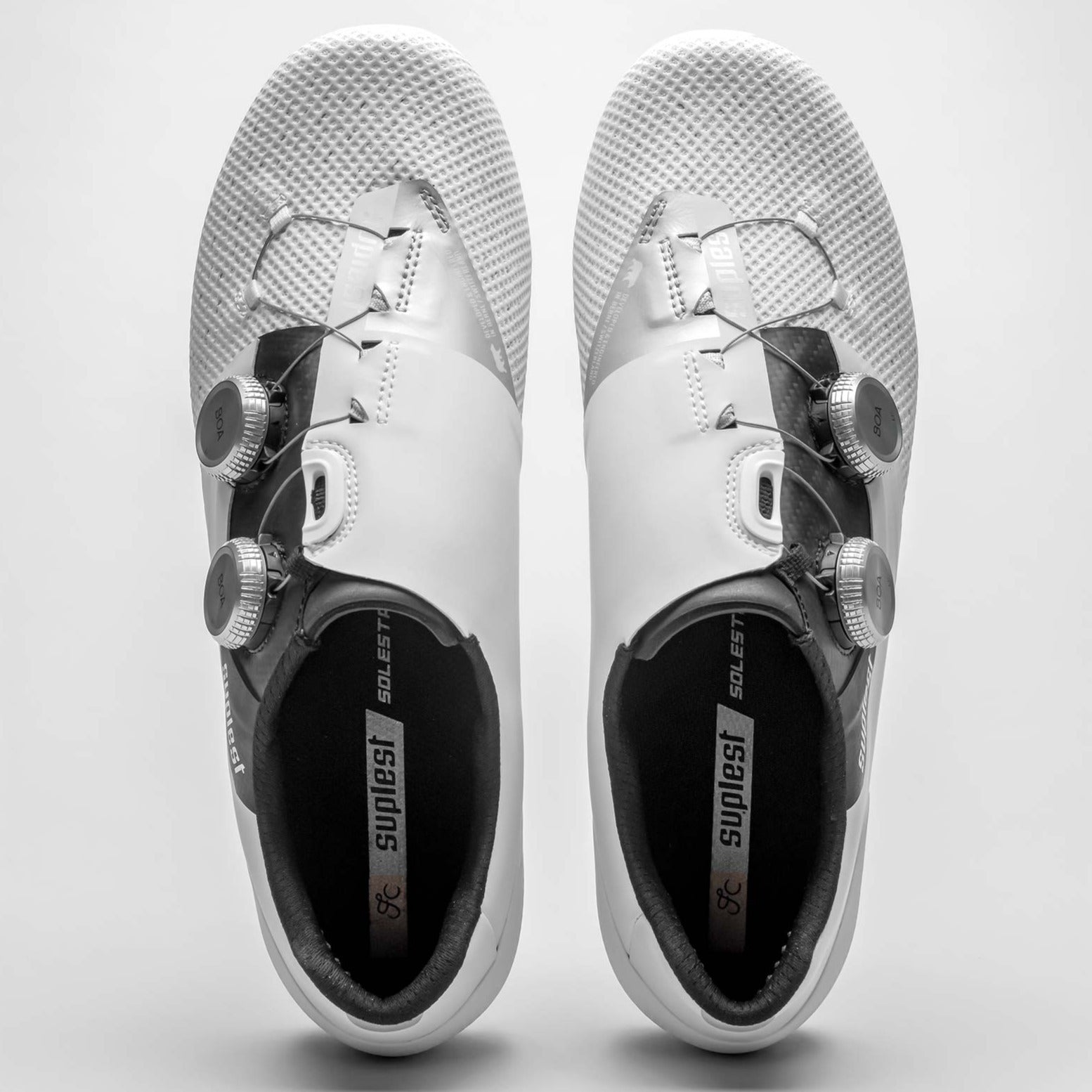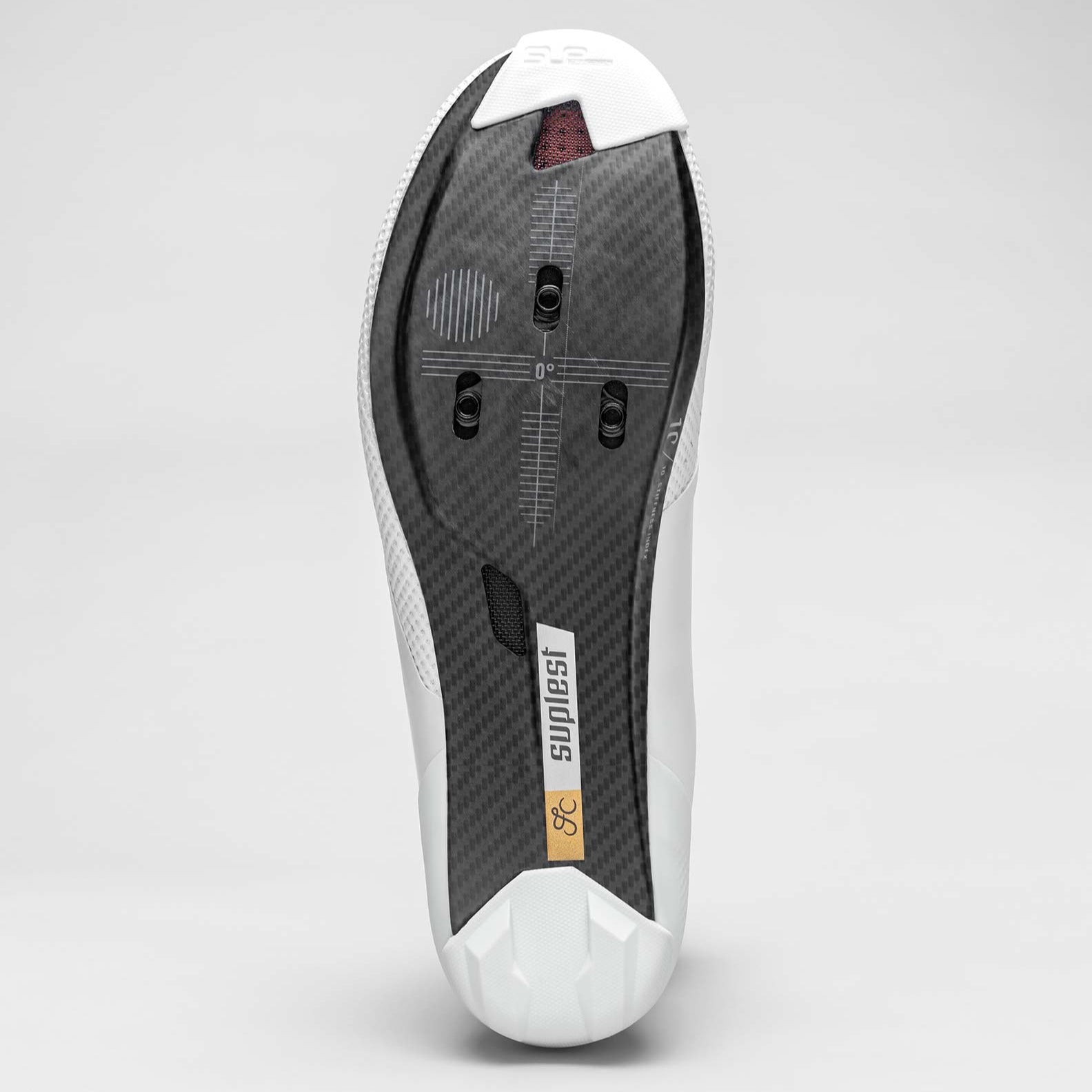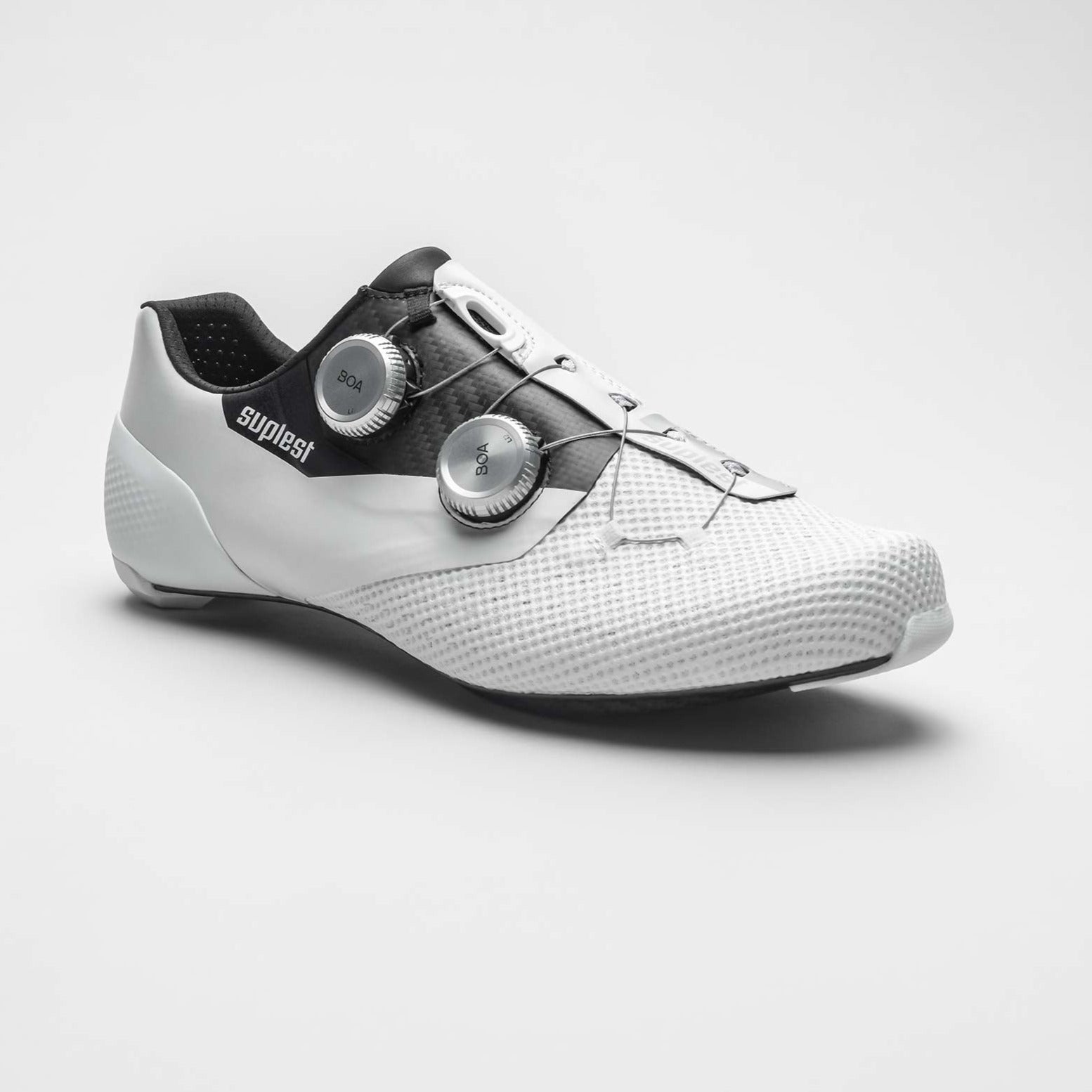 SUPLEST Edge+ 2.0 Road Pro - Cancellara LTD
It is safe to say that Fabian Cancellara is a cycling legend. During his successful career, he relentlessly wrote cycling history. The impressive numbers speak for themselves.

It is our pleasure and special honour to present another Fabian Cancellara Limited Edition shoe after three years. Limited to 250 pairs. This time the shoe is in white with the anodised aluminium BOA® Fit System and belongs to one of the most exclusive models in our collection.
The new EDGE+ 2.0 ROAD PRO is designed for high velocity and meets the demands of the world's best racers. The thin microfiber upper from Japan combined with the stable and air-permeable 3D-mesh in the forefoot offers high wearing comfort. The BOA® Fit System Li2 allows precise fixation of the foot. To enhance comfort, we use a thin Carbon Shield integrated in the tongue to spread the pressure over the foot. The stiff ERGO 360° carbon sole in combination with the SOLESTAR insole allow an efficient boost power to the pedal during the whole ride. Our premium road shoe combines efficiency with comfort.
Free shipping on most orders over $200.
30 day returns/exchanges.
For more details click here.