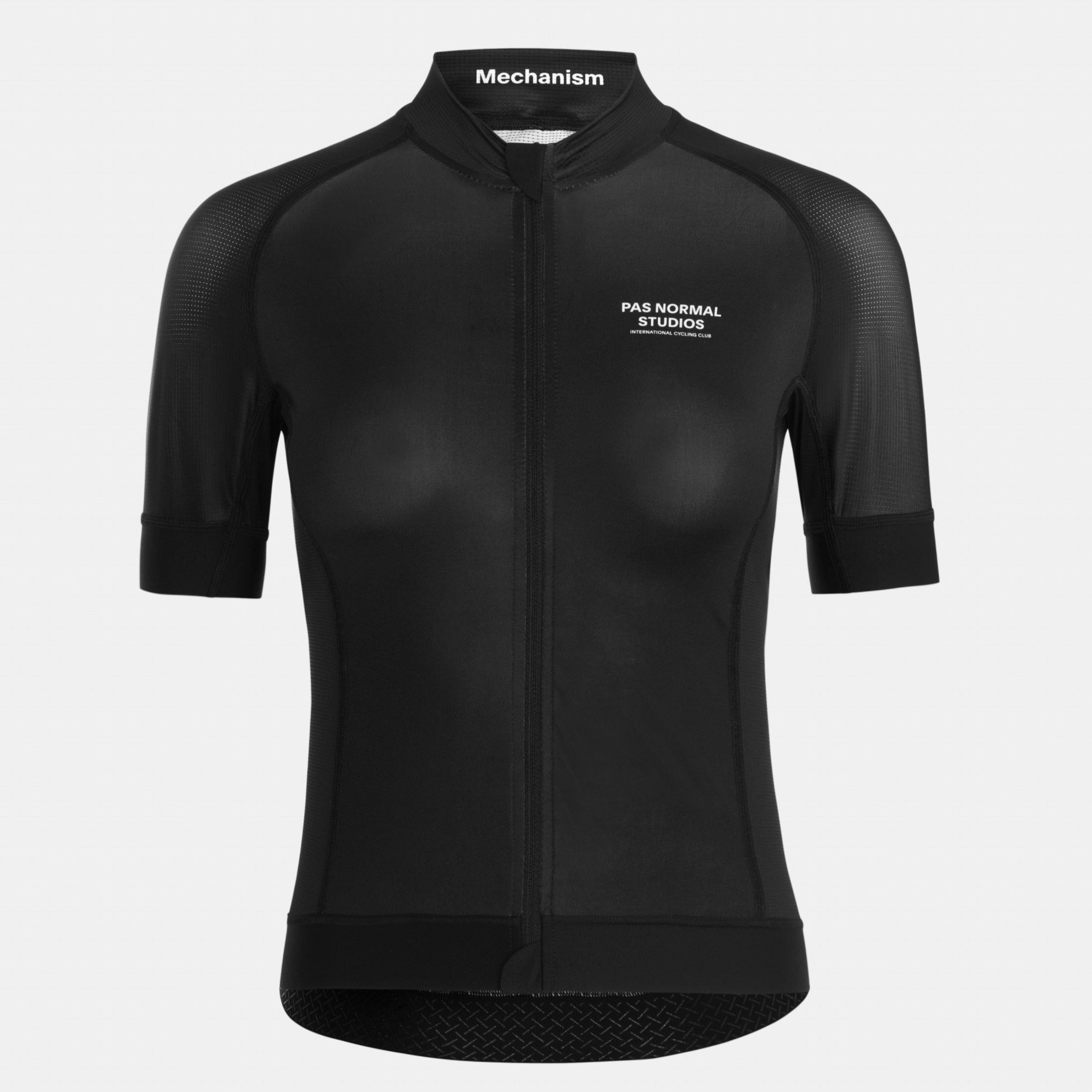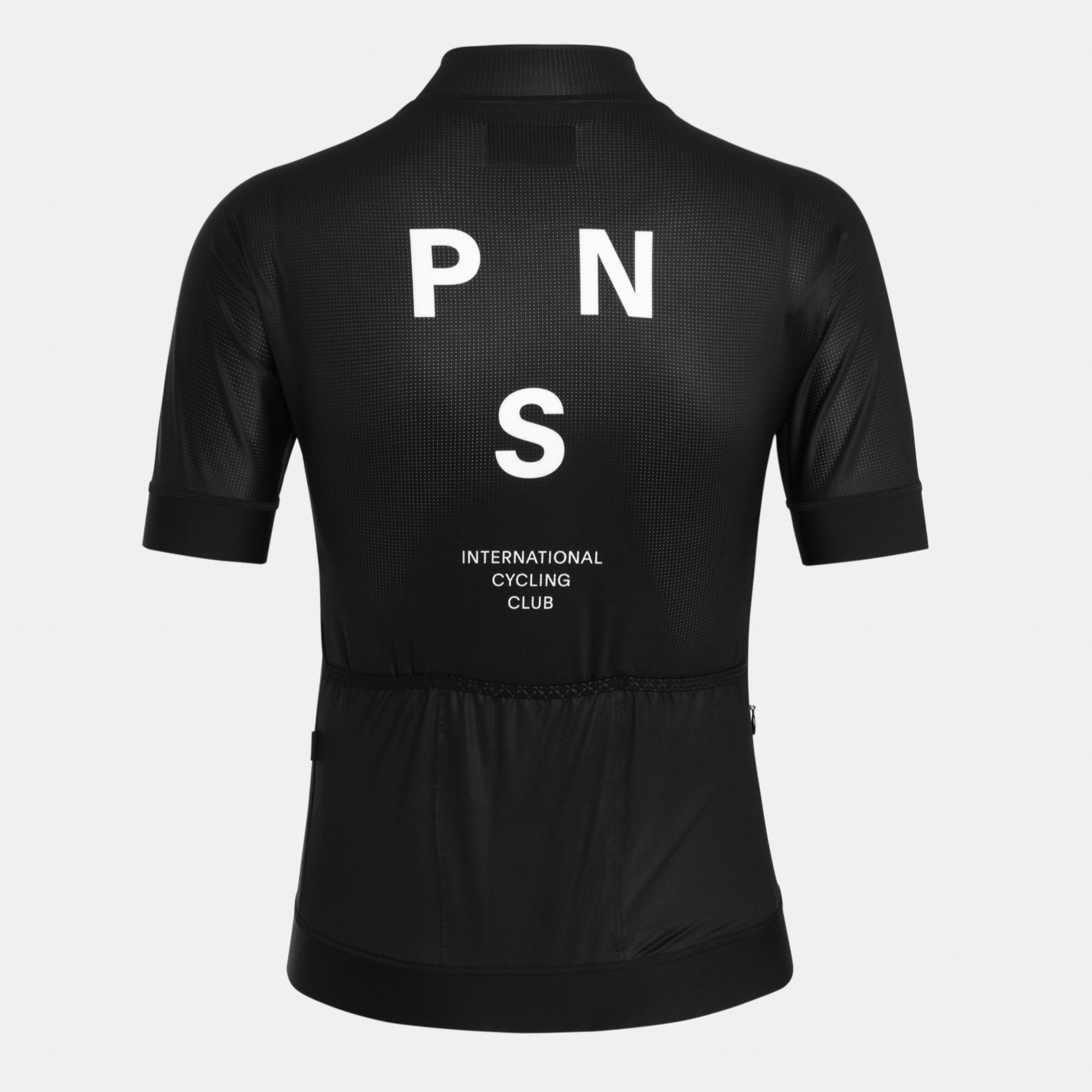 Pas Normal Studios Women's Mechanism Jersey
Presented in its trademark monochrome colourway, the Mechanism Jersey showcases the seamless integration of technical performance with fashionable aesthetics. Defined through its aerodynamic fit and use of lightweight fabrics, the jersey is perfectly suited to competitive races or high-paced training days, while remaining a staple for your everyday summer rides.

Through the application of its highly breathable micro-perforated fabrics on the side and back panels, remarkable moisture absorption and quick-drying properties are achieved all day. Distinctive with an aggressive racing silhouette, the jersey employs fully-dyed elastic grippers along the waist and sleeves to keep it in place for an enhanced aerodynamic advantage.
Free shipping on most orders over $200.
30 day returns/exchanges.
For more details click here.